Weather
Despite recent rain, drought conditions persist
Rain returned to Southeast Alaska, but not enough to change ongoing drought conditions. Parts of Southeast remain under severe drought conditions after months of abnormally low rainfall across the region.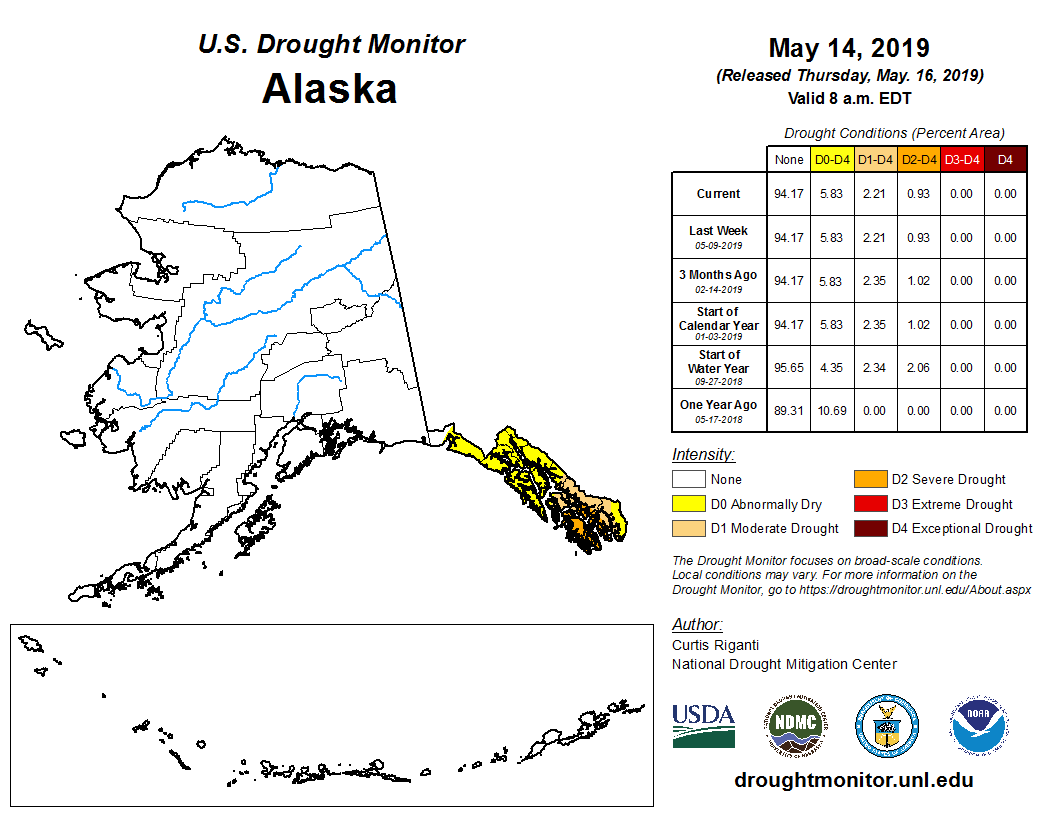 Anchorage was right on track in terms of moisture, but that wasn't the case for the rest of the state. Delta Junction received just 34 percent of its normal precipitation year-to-date — raising fire concerns as the Oregon Lakes fire grew to more than 12,000 acres. Southeast Alaska is also experiencing drought.
According to the National Drought Mitigation Center, 2019 began with more severe drought than any other start to a year this century. Drought conditions typically worsen during the summer months, usually peaking around July or August. The current drought in Southeast dates back to July 2018. 
The most recent drought monitor, released May 16, puts about 47,000 residents in abnormally dry conditions. Of those, 22,000 people are in drought conditions. Those conditions are primarily in Southeast Alaska.
Breakdown of Alaska drought level of severity

Severe Drought – 0.9% of the state

Moderate Drought – 1.3% of the state

Abnormally Dry – 3.6% of the state


Copyright 2019 KTVA. All rights reserved.